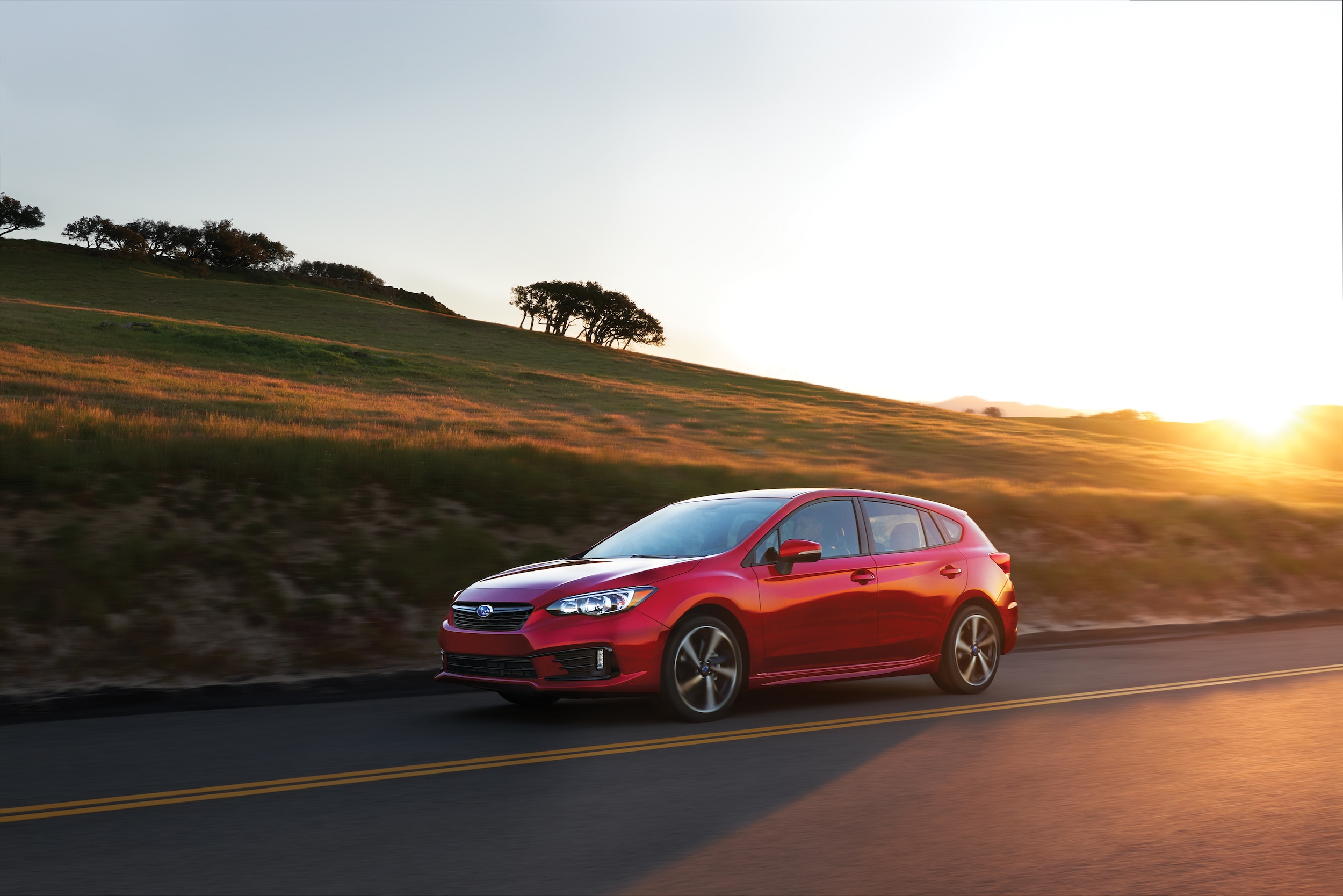 ?
There are many excellent small sedan choices out there. However, there is one small sedan that delivers in so many ways that its competitors cannot match. That small car is the Subaru Impreza. For years, the Impreza has set itself apart thanks to its all-weather and all-terrain capability. To learn more continue reading.
Standard All-Wheel-Drive
The Subaru Impreza is one of the only small sedans in America that comes standard with an all-wheel-drive system. Subaru's Symmetrical All-Wheel-Drive sends power equally to all four wheels. The result is that the Impreza is able to handle all-weather and all-terrain driving situations masterfully. This will come in handy when the weather turns bad in the Tuskegee area. Also, this all-wheel-drive system will give you more overall grip on the road so you can travel with confidence.
Standard Features
The Impreza is also known for delivering amazing value. This is the case with all Subaru models. You will find many standard exterior, interior, safety, and technology features as standard. Best of all, the price of the Impreza is right in line with its competitors. That means you get more for your money. On higher trim levels, you will be able to enjoy some premium features that will make this small sedan on par with many other vehicles at a higher price point.
A Record For Excellent Reliability
When you buy a small car, you want to make sure that it is reliable. The Impreza stands out because it has been engineered to last. Take the engine, for instance. The Impreza features a signature SUBARU BOXER engine design. With this design, the engine's pistons are mounted horizontally. This causes less stress on the pistons. That means that the engine will ensure less wear and last longer than other engines in its class. Over time, this will cause you fewer maintenance issues, downtime and repair costs.
If you would like to take a test drive of the Subaru Impreza, please visit Montgomery Subaru near Prattville and Auburn today. Be sure to ask about any available purchase or lease deals.