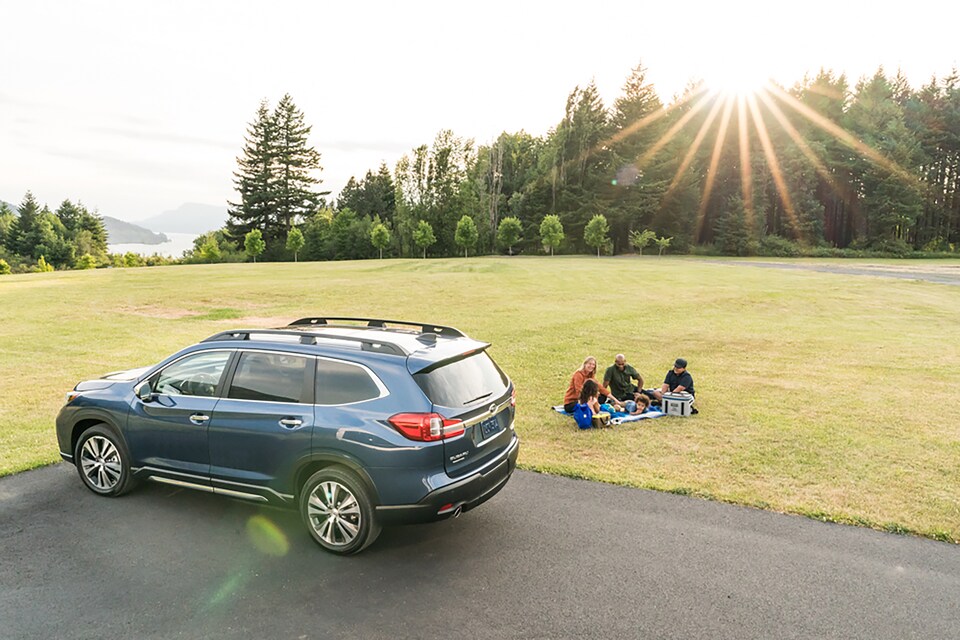 Hiking near Montgomery, AL
Are you looking to enjoy more outdoor adventures around Montgomery, AL? There are so many great hiking trails and areas around Montgomery that are just waiting for you to explore them, and if you're looking for a vehicle that's designed and equipped to take you on any outdoor adventure, look no further than our terrific selection of new Subaru models at Montgomery Subaru. We offer a wide array of new Subaru SUVs, cars and hatchbacks that can deliver you to even the most rural hiking locations around Montgomery, and with ample space for passengers and cargo alike, you can bring your friends, family and everything they bring with them to turn your next hiking trip into an all-day event.
Where Can I Hike Around Montgomery, AL?
One of the most popular hiking trails around Montgomery, AL is the Swayback Bridge Trail. The Swayback Bridge Trail is a scenic 4.6-mile loop trail in Wetumpka, AL. The trail is a great place for walking, hiking, biking, and bring your dogs. It features a lot of shade to keep you cool during those hot Alabama days. It also features a lake for a serene and peaceful experience on all areas of your hike.
If you're looking for more height in your next hike, the Deadening Alpine Trail is a great option for you. It's a 3.5-mile  loop trail that brings you to some breathtaking views overlooking a lake and other scenic areas. It's a great option for hikers and dog walkers, as well as an optimal spot for bird watchers of all sorts to take in some great wildlife.
For a fun day adventure that the whole family can enjoy, the Gold Star Park is a great option, offering boardwalk and paved paths for you to take in the natural splendor of Alabama in one convenient location. Many people visit the park for bird watching and the light hiking experience they crave, without having to travel too far outside of Montgomery.
A few options right in Montgomery are the AUM Trailhead and Lagoon Park Trail, both of which offer great sights, wildlife and outdoor adventures that the whole family can enjoy.
Which Subaru Vehicle is the Best Fit for My Outdoor Lifestyle?
With the exception of the rear-wheel drive Subaru BRZ, every new Subaru vehicle comes equipped with Symmetrical All-Wheel Drive, allowing you to enjoy the utmost traction, handling and control on any terrain on and off the road. If you want a new car that can help you explore some new hiking spots around Montgomery, the new Subaru Impreza, Legacy or WRX all make great options. If you need more space for your friends and family, we offer a great selection of new Subaru SUVs. For larger families, the new Subaru Ascent is the ideal option, offering three-rows of seating for up to eight passengers and plenty of cargo space in the rear. Both the Subaru Outback and Forester are also great options for anyone exploring the great outdoors for your next hiking spot, offering spacious seating for five, ample cargo space and state of the art technology features to help you get to your next destination in comfort.
Find the Subaru Vehicle to Accompany You on More Hikes at Montgomery Subaru
With so many great hiking spots and outdoor activities to enjoy around Montgomery, Al, we invite you to join us in our showroom to find the ideal vehicle to accommodate your outdoor lifestyle today. Whether you already have a specific model in mind or you want to weigh your options in person, with so many different options to choose from, we'll help you drive home from Montgomery in the vehicle that's right for you today.